South Caucasus Moving Museum of Photography in Tusheti
© Shalva Alkhanaidze
On Saturday, July 28th in the frame of the first event of Moving Museum of Photography an open air night photo screening and a public lecture will be held in Omalo, Tusheti. A collection of slideshows by leading photographic institutions and biggest platforms showcasing the most recent works by contemporary photographers will be screened in the program of the Moving Museum of Photography event. Tushetian photographer Shalva Alkhanaidze's outstanding work will be also represented during the event.
The screening will be followed by a public lecture on contemporary photography and photographic traditions in Tusheti as well as in the whole region of the South Caucasus.
South Caucasian Moving Museum of Photography event in Tusheti is organized by Tbilisi Photography & Multimedia Museum and is part of the project "South Caucasus Photography Hub for Education and Innovation" financed by the Swiss Development and Cooperation Agency in South Caucasus (SDC).
The Moving Caucasian Museum is the invention of Alexandre Roinashvili - Pioneer of photography in Georgia and South Caucasus. In the 2d half of 19th century the moving museum of Al. Roinashvili was aiming to feature in different cities all over the Georgia and Russia the reach collection of pieces gathered by Roinashvili in the museum. In the 2d decade of 21st century, The South Caucasian Moving Museum of Photography will provide the travelling screenings of around 40 mn slideshow program in Armenia, in Azerbaijan and 9 different regions of Georgia.

Each travelling screening will be followed by the public lecture on the history of photography in South Caucasus or some challenging social issues.
The event in Omalo, to eb held on July 28th at 20.30 is free and aims to gather not only the local inhabitants but international tourists visiting Tusheti as well.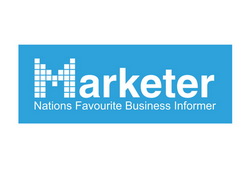 Media Partner