Nazik Armenakyan: About 4Plus, the pioneering documentary photography center in Armenia

Interview of Nazik Armenakyan, co-founder of 4Plus
by Mathilde Roger
"At that time [in 2002], you couldn't see women photographers. It was something new, unexpected and it was a really male dominated sphere" explains Nazik Armenakyan. Starting her career as a photojournalist for "Armenpress" an Armenian news agency, she followed in 2004 a photojournalism course organized by World Press Photo. Aiming at training more women photographers, this course did not only drive her to turn to long-term projects with the series "Survivors" but gave her the impulse to establish, together with other women professionals, the documentary photography center 4Plus.
M.R. In 2012, you founded 4Plus, with other photo professionals. This is the first and only independent center dedicated to documentary photography in Armenia. How did the idea to create this organization start? What needs was 4Plus aiming to answer?


N.A. Before we established 4Plus (with Anahit Hayrapetyan and Anush Babajanyan), we had already held discussions about what we knew and needed. We had identified what kind of issues and problems there were in our field -no educational opportunities, no places to work, to gather and no platforms where we could see our work get published and exhibited. We also observed that many photographers were working on long-term projects, social issues and documentary projects. We found out that most of them were women, while men photographers were mostly working in the commercial sphere or combining documentary photography projects and commercials. A lot of women photographers, working on long-term projects, never had the chance to be published, recognized or exhibited. As a group of women photographers, we came up with the idea that we had to create something to face the problems we had and still have and ultimately develop documentary photography in Armenia.
Now when I'm analyzing, the education we received at the Caucasus Institute in Armenia in the frame of the courses organized by World Press Photo by Ruben Mangasaryan was a true catalyst. This education provided us with professional skills and helped us to grow, and maybe that was one of the main things that united us. We started as a collective and initiative and conceived a series of workshops. In 2013, we organized a group exhibition called "mOtherArmenia", curated by Svetlana Bachevanova. It brought together ten female photographers and covered the most controversial topics. We also did 3 workshops -one for beginners, a multimedia workshop with the producer Adrian Kelterborn and photo editing workshops with Yuri Kozyrev and Andrei Polikanov. This initiative worked well and stirred interest. We realized we had to do a lot in the field. So we kept on working…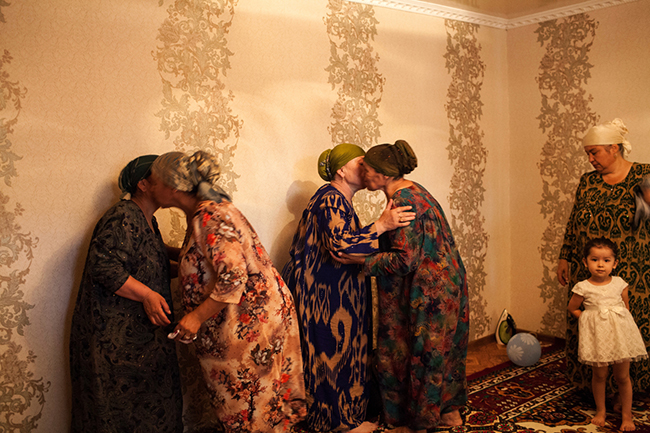 Anahit Hayrapetyan, A Woman has a Thousand Hearts, 2018

M.R. What are the themes usually tackled by photographers of 4Plus? Could you tell us more about the projects pursued by some of its members?
N.A. We do not have specifically targeted themes. However, 4Plus and the photographers publishing on the platform are usually focusing their attention on people, especially individuals and social groups living on the margins of the Armenian society. This leads us to cover issues and topics that are shrouded by silence and hostility that we try to visualize and bring to the public.
Anahit Hayrapetyan, One of the co-founders of 4Plus, is currently living in Frankfurt, Germany and is working on a long-term project about her native village Khtsaberd. This village is located in Nagorno Karabakh, which is now under the Azerbaijani control since the end of the war. She is now editing this project to make a book out of it. Nelli Shishmanyan is currently involved in other projects in parallel as she sings in the Hover Chamber Choir. Another member, the photographer Vaghinak Ghazaryan is one of the winners of the 2021 World Press Photo Contest (see the photo below).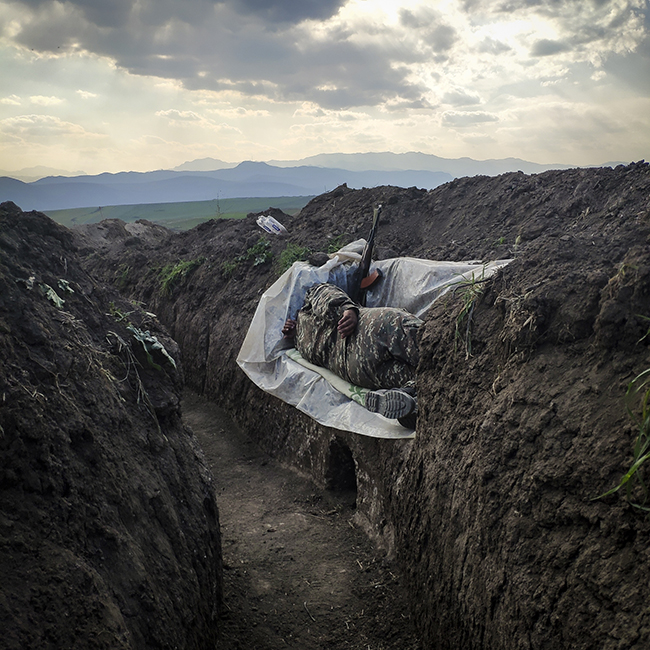 Vaghinak Ghazaryan, Until Again, 2020
M.R. 4Plus will be celebrating its 10 years next year. Which were the biggest challenges over the years?
N.A. At the beginning, we were not a well-known organization and many people didn't understand why we were intending to empower women photographers. But I think the main challenge is to find funding for photography -locally and internationally. I mean, to create a website, to have long-term courses, to make documentary projects, organize exhibitions. Everything is very much politicized ; many things are linked with politics and it is crucial for us to be independent and never do something just because some founders would like us to do so. Other aspects are fine. We live in a small country ; there are many things that are hard to get, but we don't consider it as an issue but rather as an opportunity to get things done.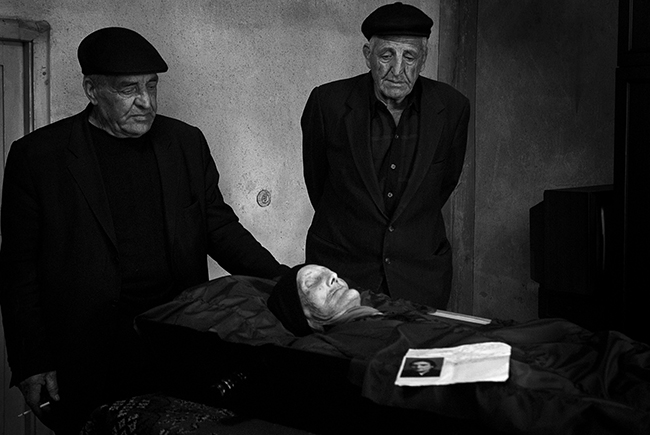 Nazik Armenakyan, Survivors, 2009
M.R. What are the upcoming projects envisioned by4Plus? How would you like to see the center evolve?
N.A. One of our main challenges is to become sustainable. 2020 has been a year particularly turbulent for Armenia. It was during the war of 2020 that we launched our online store. We sold photography books and prints and gave the proceeds from sales to different charity organizations.
We can be part of something with our photography. It is not only about selling. One of the ideas was to promote photographic printing, to bring photography into daily life and disseminate works of photographers through other channels. We are also developing cooperation agreements with photographers ensuring copyright is protected and royalty fees are charged in accordance with law. This is a new direction for 4Plus but we realize that it can be one of the ways to become sustainable.
Another direction we are considering is the development of a school of photography and educational programs. We are now ready and are committed to educate young people, to transmit our skills and practices. There is a big interest. People practice photography everyday and even now, a lot of young people use an analog camera and film. However, in order to become a professional, you need a good education.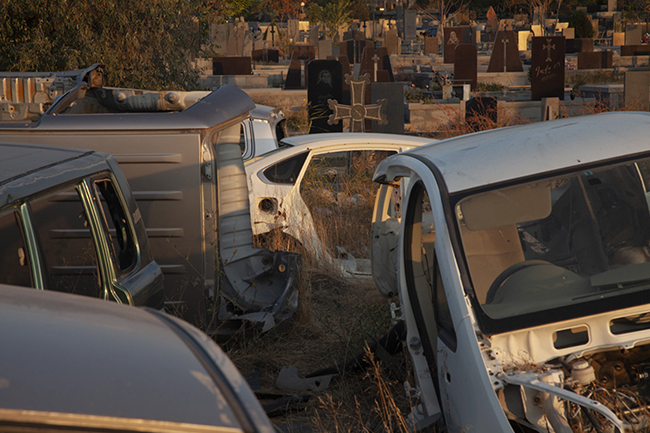 Gayane Harutyunyan, City on Wheels, 2019
M.R. As you underlined, 2020 was a particularly difficult year for Armenia, not only marked by the global Covid-19 pandemic but also by a new episode of war opposing the country to Azerbaijan over the Nagorno-Karabakh. What was the position of the team regarding the coverage of the events? Did some of the photographers go to the front line or were they keener to cover the aftermaths and consequences of the war?
N.A. Yes, some photographers went to the frontline. I personally didn't. Actually, I can say that I really lose my abilities to do anything and especially as a photographer. I mean, I was able to go there, to fight and die but not to photograph. I went to Nagorno-Karabakh right after the truce and started to work with the wounded soldiers. It was extremely hard, especially knowing as a mother that your son was there too. Currently, all 4Plus photographers are working on long-term aftermath projects. I'm about finishing a story about mass media workers in times of war - documentary photographers, filmmakers, journalists who were covering the fighting. Even though it's still hard, I'm happy that we didn't lose the ability to go back to work and to document.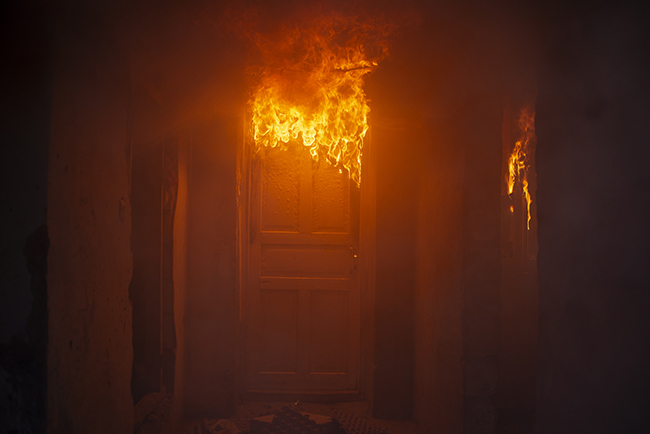 Piruza Khalapyan, 2020
M.R The long-term approach is characterizing the stories published by 4Plus. Is it a conscious attempt to produce an alternative narrative from the ones that have dominated the Armenian media space during the war?
N.A. We published at that time. We edited two stories of my friends who were covering the war and I mean, there was so much different and non-ethical visual coverage by the media.... I would be interested to return now and to look at this from a safer space. But I prefer, and we at 4Plus prefer, to not just produce photo series now but taking the time it takes to make a project in a more proper and ethical way than just shooting to receive many likes and shares. Ok, we are a visual platform but how are we going to change something? That's why it's not only visual but it's also texts, it's also sometimes audio and multimedia. We work a lot with the photographer and on the subject for making the storytelling of the story.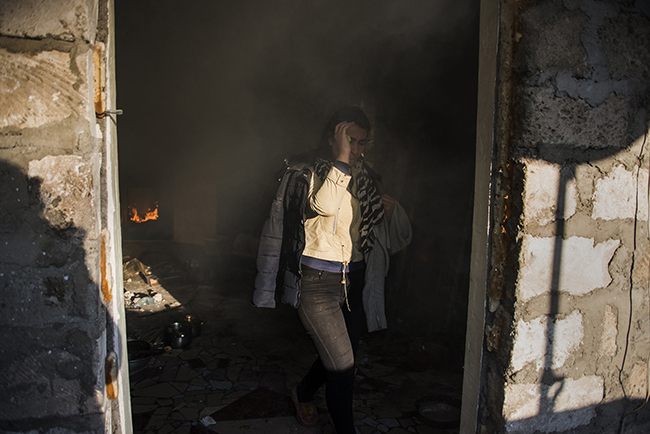 M.R. Practically, how are you and your team raising this dialogue? To what extent can you manage to reach spheres of the Armenian society who are alien to photography and arts in general?
N.A. We established our website, which is the first visual storytelling platform in Armenia in 2017. Since then, our audience keeps growing year after year.
In the beginning, when our audience was rather small, it was mostly composed of people from the visual art field. Following the publication of "About Nora" - a photo series documenting the daily life of a young girl who was diagnosed with infantile cerebral palsy, we observed that an important number of people from the Armenian Diaspora started following us. In the end of the story, we wrote that people can help Nora for the physical therapy course. She and her family received support from one of our readers from abroad.
Lots of work is being done by the new members of the team in charge of the communication on social media. Using Google Analytics, they determine who our audience is and how we can enlarge it. They are spending a great amount of time bringing our stories in different formats, be it Instagram stories or Facebook posts. There are multiple possibilities now and as they are very young, they know how to approach and use these media….
Now, I can say that we are not talking about 4Plus but people do talk about 4Plus, something has shifted.
I'm glad that people understand our role and what we do, through our photography.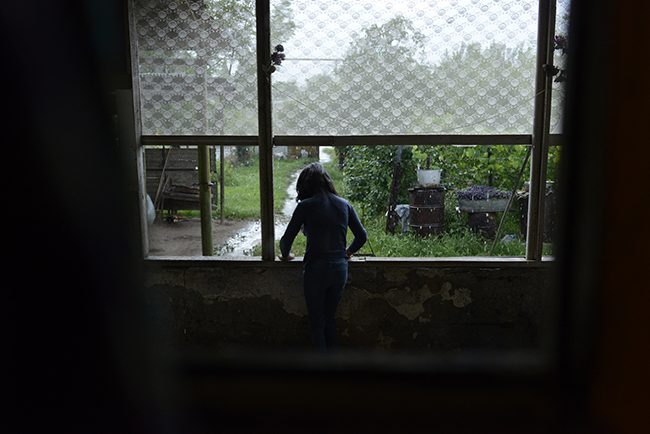 Vaghinak Ghazaryan, About Nora, 2018



M.R. The Armenian diaspora constitutes a part of the audience of 4Plus. Are there exchanges, projects involving the diaspora and 4Plus?
N.A. For several years, 4Plus received volunteers from the Armenian Diaspora and many projects bringing young people here.
Recently, we worked on a significant project involving Marc Nichanian, a renowned Armenian philosopher. He translated Walter Benjamin's essays A Short History of Photography in Western Armenian and we published it.
This collaboration is part of our plan to publish in Armenian more books and essays about photography. I personally feel that photographers should not only learn how to photograph but should also have a theoretical background. This translation, which Marc Nichanian titled Photography and History, is a major collaboration between the Diaspora and Armenia. Beyond printing and publishing, we are now donating this book to Armenian cultural spaces and foundations around the world and trying to build bridges with them for future collaborations.
It's really important not only considering the role of the Diaspora community as a funder but also in terms of establishing networks for further collaborations. It is a long process, but it is very important for Armenia nowadays.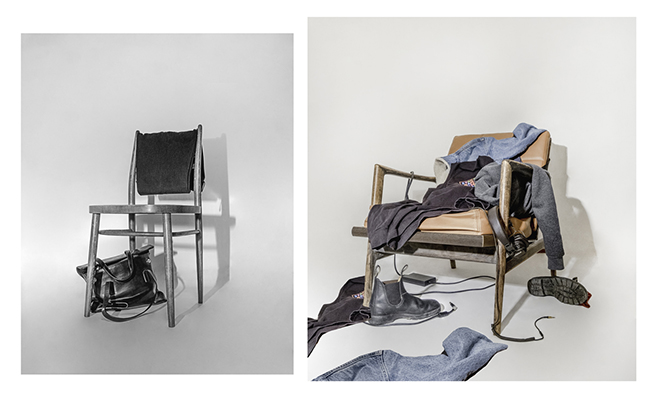 Siranush Stepanyan, My Way, Your Way, but not the Right Way, 2020







Cover Image © Nazik Armenakyan, Red Black White. 2021.




www.4plus.org