Lotte in the Land of Shadows: L. Reiniger - Avant-Garde of the Animation Film (1899-1981)
Tbilisi Photography & Multimedia Museum hosts "Lotte the first exhibition in Georgia of Charlotte "Lotte" Reiniger - a German film director, and a pioneer of animated film and silhouette animation. The exhibition is a multi-screen video installation and is a unique opportunity to get to know the extremely rich and authentic creativity of the world's leading artist of animation.
The video installation features 11 animated films created between 1926 and 1955, which are perfect examples of a new art form - a silhouette film created by Lotte Reiniger.
The artist creates an original style with a combination of new aesthetics and innovative techniques. Reiniger's characters are not similar to the usual animated characters of the 20s and 30s of the 20th century, expressing their emotions mainly through facial expressions. Reiniger uses the artistic way of alternating the gestures and refined details of the characters cut from the cards to develop the plot and emotional dynamics of her films, which was unusual for traditional silent films. Over the years, she practically refined this unique technique of cutting and "reviving" characters out of paper and got results that were difficult to achieve in a sound film. But before that...
Lotte Reiniger began to cut silhouettes and imitate the shadow theatre from childhood. She wanted to be an actress and attended acting lessons at the famous Max-Reinhardt School, where she cut the silhouettes of actors and dancers. Throughout this time in her life is when she began to translate her love of acting to her silhouette puppetry in order to create unique and fanciful recreations of her favorite plays and fairytales. With time, she developed the technique of cutting silhouettes up to a point so far unequaled by capturing not only the gestures but also the characters of these people, their grace, and movement in superior style – thus, her silhouettes became singular works of art.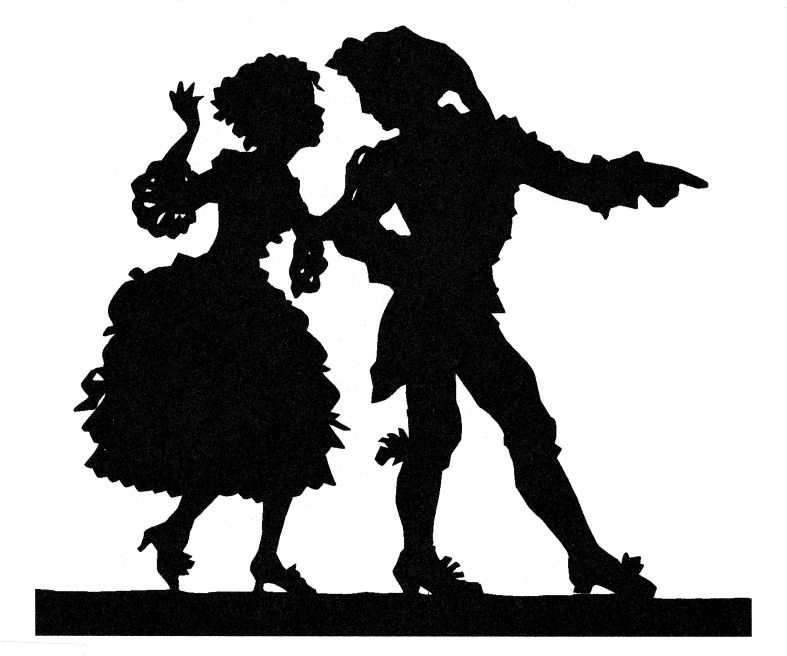 The wide recognition for Lotte Reiniger came in 1926 with "The Adventures of Prince Achmed". For this film, Lotte Reiniger and her husband Carl Koch built a so-called "trick table" – a flat sheet of glass lit from below and photographed from above. It took three years of hard labor and 250.000 shots of the camera for Lotte Reiniger to make the first full-length trick film in the history of cinema. Although Lotte Reiniger was an active figure in Berlin's cultural and intellectual avant-garde, she left Nazi Germany and lived and worked in several European countries with her husband from 1933-1944.

Lotte Reiniger has created over 60 animated films, of which 11 are considered lost and only 50 survived. Her works include black-and-white and color films, which are preserved in the archives of Europe - England, France, Germany, and Canada.
Since the 1970s Reiniger's work has received limited but constant attention via festivals and specialized cinema programming, facilitating re-discovery by the film history community. Nevertheless, attention has been focused on the films produced and re-released by the British Primrose Productions in the 1950s. Most prominent among Reiniger's now widely known films are fairy tales from the silent era, music films from the first half of the 1930s, and the popular series of twelve children's fairy tale films produced in England in 1953 and 1954.
Lotte Reiniger was undeniably an acclaimed artist. However, her innovative, rich, and self-contained works are still to be explored and discovered. Certain contradictions between the specifics of the chosen medium and the content with which Reiniger worked became a prerequisite for her universal "misrecognition": the animated film is, according to a certain stereotype, a children's medium, while the plots of Lotte Reiniger's films are, in fact, not so childish and mostly based on myths, It is inspired by parables, but also by fairy tales; Also, the artistic techniques, including irony, which the artist uses to create the aesthetics of her films and artistic handwriting in general, are not for children.
Therefore the role that Charlotte "Lotte" Reiniger played in developing the aesthetics and technique of animated film remains to be explored and evaluated. As well as how, following her example, animated cinema became the medium of emancipated, strong, educated, free, professional women in the 20s and 30s of the 20th century.