David Meskhi: One Can Relate and Read Everything with Body
Interview by Ana Patladze
How did your forming as a photographer begin and how come the body is such a central point of your art?
My first childhood images I start to collect in two places:
First - in Small apartment of an old, beautiful town of Tbilisi, Capital of soviet Georgia and Sport school, where I used to go with my father all the time, where grew up…
I would also accompany my father at various tournaments and, since I was not training myself, I had a plenty of time for observation; that's exactly when I perceived the physical existence of body, its organic, natural development and diverse physical forms for the first time.
I realized, how the unity of various elements could create the parallel, fascinating universe.
For instance, one might fell in love with the jockey at horse race, but as soon as he changes his outfit, the entire magic is lost immediately. You stand at the exit and wait for the person to come out, but this person does not exist anymore.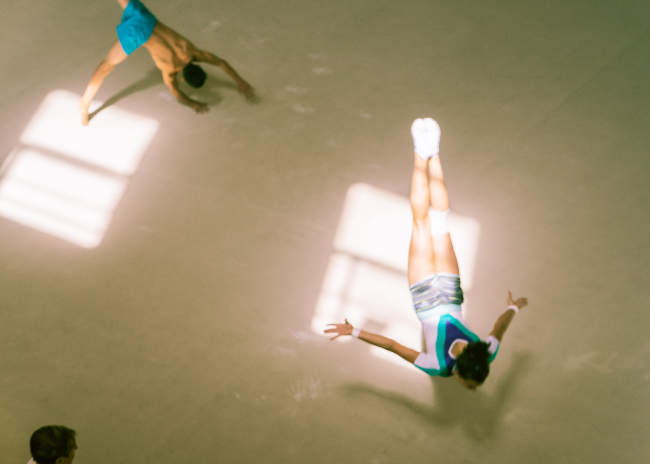 Carpet sunrise, 2018
The body, and especially the nude body has this ability – it can relate plenty of different things when combined with motion.
Whole generations in Georgia grew up without even seeing their own naked bodies in the mirror, not to mention feeling comfortable about their nudity. But the perception that this is your body, that it's yours and it's beautiful is necessary, if you want to establish the healthy relationships with yourself and, ultimately, with the outside world.
For me, the body is always remaining the main tool that allows me expressing what I want to relate. One can relate and read everything with body.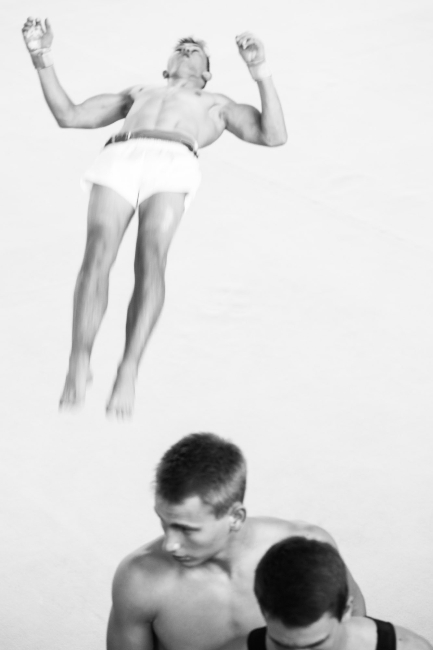 Abstract Body, 2016
Freedom has always been the main punchline of your work. In 2008, you shot the personal series for Georgia culture Magazine – naked in nature – as an expression of the spiritual freedom…
I've been working for the Magazines during the period when everything was much less politicised. It was the first time that artists and magazines received relatively more freedom. That's when I shot my first personal series When Earth Seems to be Light (the same title was later given to the skaters' project). I was shooting my friends then: naked, free, young and in full harmony with their bodies, without without all the light-shadows and awkwardness in the images. Then such series were rarely created and such freedom was given to us for the first time This series was ppublished in the August 2008 edition of Hot Chocolate, and the Russian-Georgian war broke out in just a few days. Of course, everything changed immediately – social and political topics overwhelmed almost all forms of art. While this series remained a symbol for me, symbol of end of something emerging.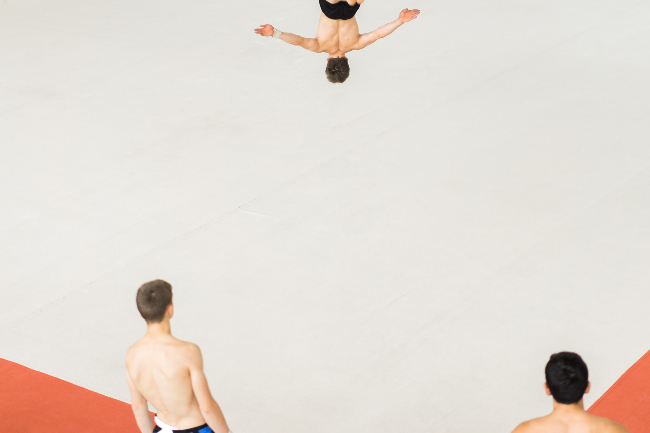 Abstract Body, 2016
In one of the interviews, you said that after the war of 2008, when photographers mainly switched to the social topics, returning to the old themes seemed senseless to you and you even felt kind of 'embarrassed' to do so. However, does not going against any limitations, against the lack of freedom in any sphere imply being 'social'?
You're right. In Georgia we have very closed gender and social norms limiting your personal freedom. This was especially acute in the war period, when we've been surrounded by very masculine images: young boys with machineguns. I've been trying to show something opposite then: that the inner state of these guys is absolutely against the requirements that were imposed on them. When working with the skaters, I also knew that these kids belonged to the subculture absolutely alien for the others, too… and studying them, recognising them and their needs was socially important. Not to mention others, our film and its success facilitated their relationships with their parents, with the older generation. Therefore, one can say that the reality tells us, which topics are social or important.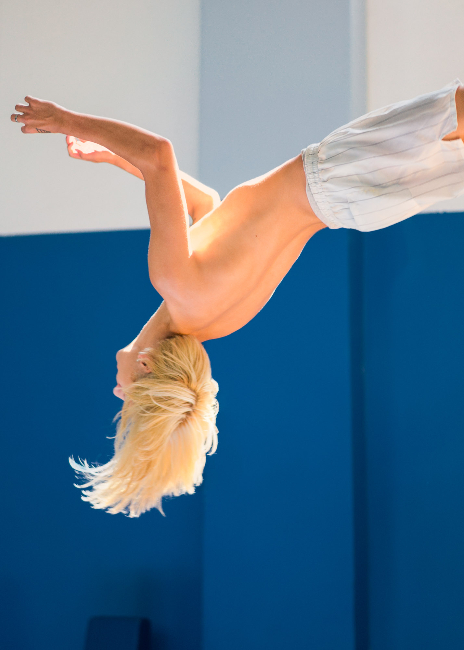 Gold of light, 2018
Your series include many conflicting elements, and still – they organically coexist: physical strength and vulnerability, masculine and feminine energies, maturity of the awkward age and infantilism…
The turning age implies some contrasts, but I don't think that this age will ever end. It is a constant process and a person experiences various transformation throughout his life. Consequently, it is totally interesting in this regard.
I am often asked about my photographs: 'isn't they a bit slightly gay?' To which I answer: 'slightly? I think it is very gay.' But then we need to define what's gay. Today, one can observe the changes in notions of male and female energy. Feminine and masculine energies are always in a dynamic condition within us and it's on spiritual level too. At the first glance, it's easy to perceive the objects of my series as sexual objects, but in reality, they are more elevated and are expressing more freedom and harmony. Today especially I feel pointless to try to define masculinity and feel more to talk about what's so much more universal.


It's a few years already that you changed the residence. Was this also connected to the quest of freedom?

No, moving to Germany was rather based on the changes in my personal life. I still shoot my projects mainly in Georgia. This is also logistically simple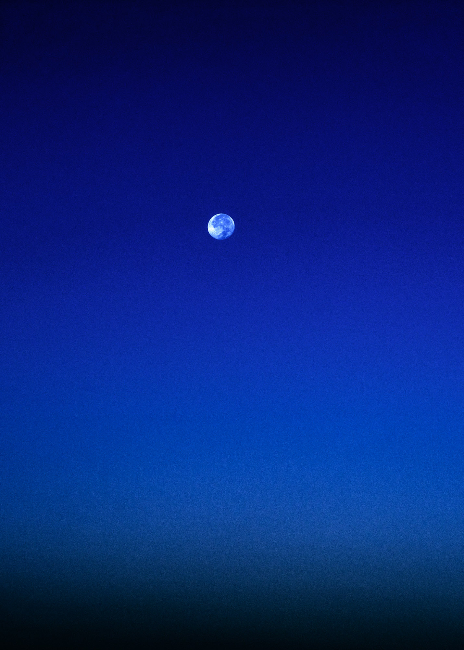 When I shot athletes in the sport venues – this series was attributed to the Post-Soviet fashion, and thus it became popular. I have learnt then that what used to be a reality and daily routine for me, was quite popular and even trendy. That's when I decided to remove the Soviet elements. I left only body, which I then disassembled and abstracted. This was a turning point for me, when I switched from the documentary photography towards art. Accordingly, the aspiration towards freedom and desire to relate the reality, was always my internal feature, and I did not need to physically move to achieve this.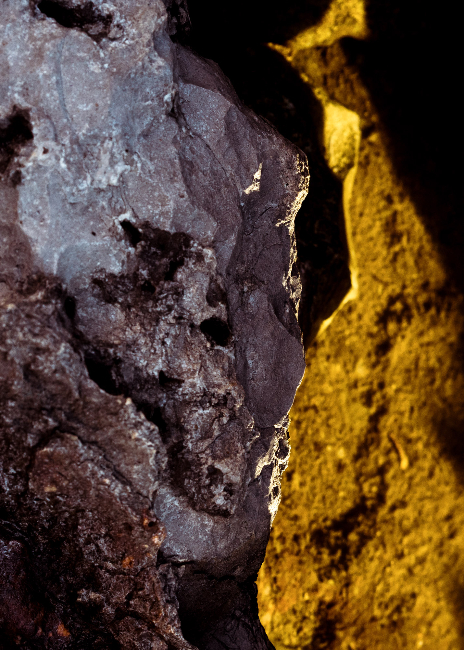 Supernatural, 2019


'When Earth Seems to Be Light' was a photo series first, and then it became the documentary film.

Today, contemporary art often goes beyond one medium and involves the intersection of genres. Are you still continuing different collaborations?
Most frequently I intersect with the fashion. Also, right now I am working for the fanzine perfume, where one of main ingredients is sweat. Often these are the experimental projects but I know that I will have full freedom for their implementation. I believe that this is quite rare in Georgia.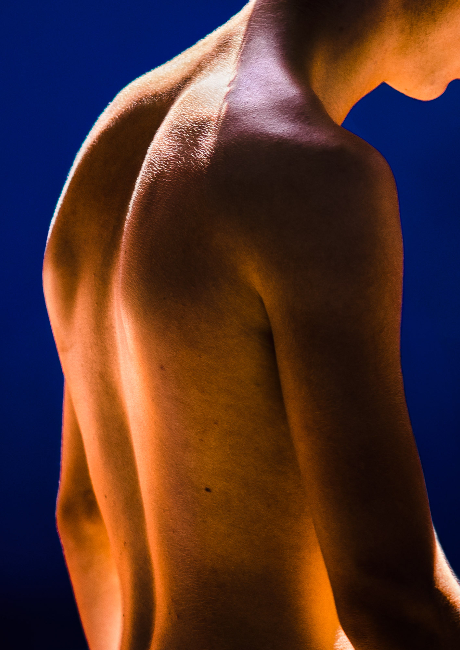 Gold of light, 2018
And lastly, your objects often defy the laws of gravity. Their physical condition is at the transition point – in the peak of zero-gravity and seconds before falling down…
Being in the zenith of zero-gravity certainly implies falling. You know that such falling is unavoidable, but you still need to experience of catch yourself in the air.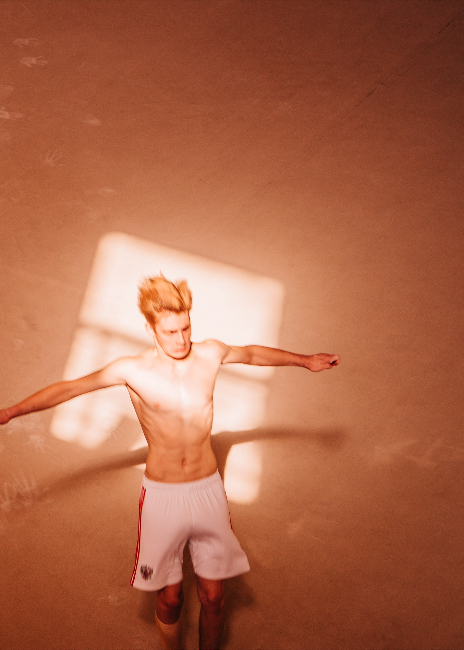 Carpet sunrise, 2019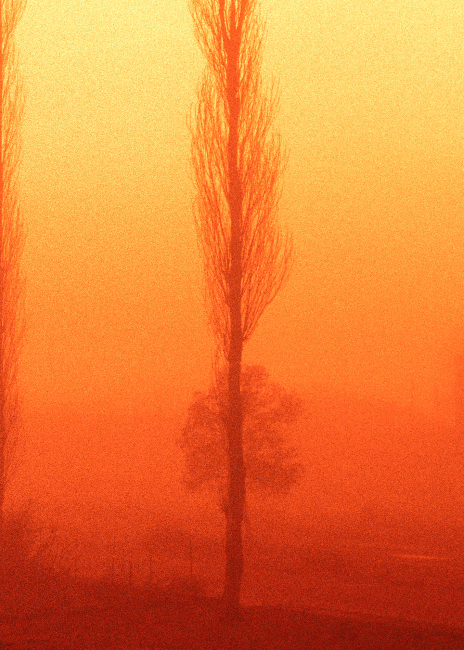 Infinity - this state of being caught in the air is a detachment and from reality, this moment resembles flight, reaching the highest point, it is repeated continuously in the images and is imprinted forever.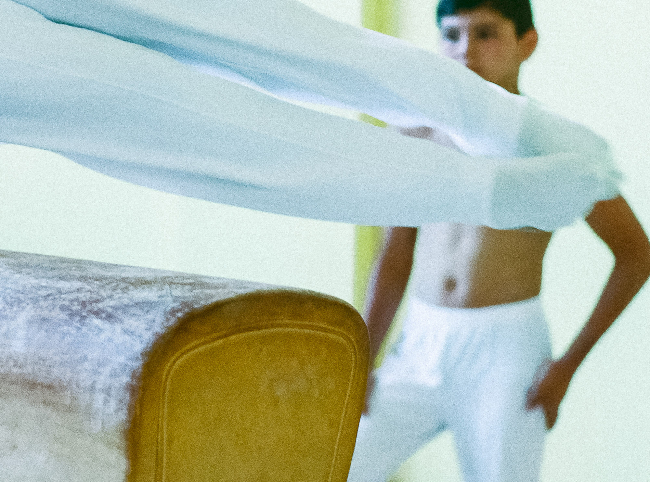 Athlete, 2019
Cover image: © David Meskhi