Alexandre Roinashvili (1846-1898) First Georgian Photographer
Alexandre Roinashvili. 1870-1898
Despite its vibrant and storied history, the rich and diverse traditions of 19th century Georgian photography has yet to find an international audience. One of the most significant figures of that period's photographic scene is Alexandre Roinashvili, known as the first photographer in Georgia.
Due to its geopolitical location at the crossroads of East and West - a major factor having an undeniable influence on Georgia's political and cultural development - European cultural innovations were quickly reaching the country. The first movie screening in Tbilisi was held in 1896 - just one year after the Parisian premiere at Café de la Paix. As for photography, the first information about this new European processwas published in the Georgian newspaper Kavkaz in 1846.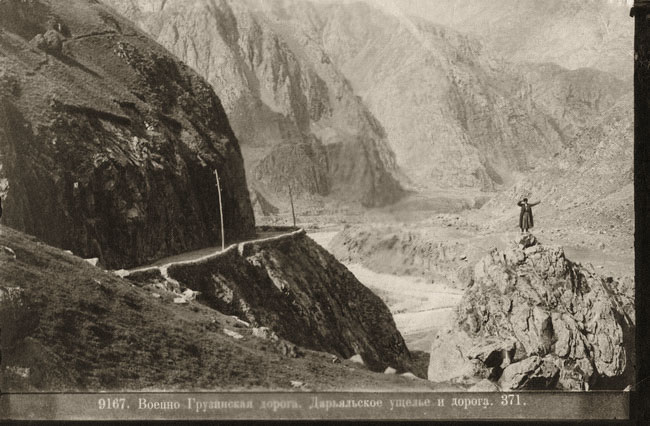 Darial Gorge. 1870-1898

Photographer and Patron of the Arts
That same year Alexandre Roinashvili, the founder of Georgian photography,was born in Dusheti (a town 54 km from the capital) to the family of a poor farmer. Recognized as the first Georgian photographer, Roinashvili was also a patron of arts, the mastermind of Moving Caucasian Museum (a pioneering project to explore, preserve and promote ethnographic antiquities all over the Caucasus), supporter of the Literacy Society, and the first Georgian Theater group.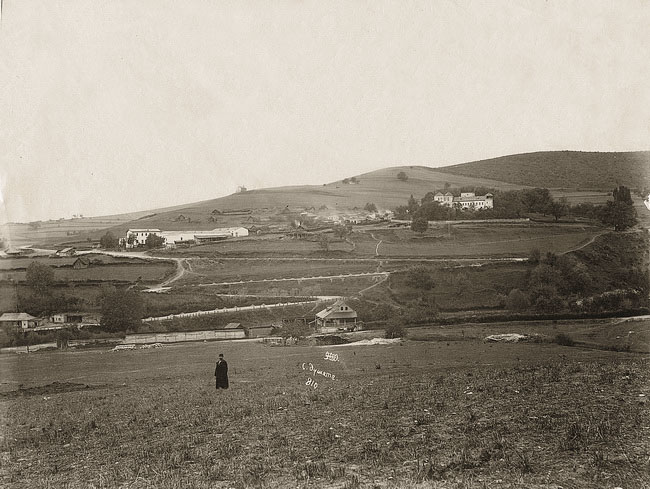 Dusheti. 1870-1898

Alexandre Roinashvili left his family at the age of 13 and headed to Tbilisi where he met photographer and iconographer Khlamov and became his apprentice. For the next several years, Roinashvili passionately studied painting and photography. It wasn't long before he opened his own photo ateliers "Sasuratkhato,""Rembrandt," and "Camaraderie." Roinashvili's studios became the capital's main convergence point where all social classes – aristocrats, bourgeois and peasants - headed to get their photographic portraits taken.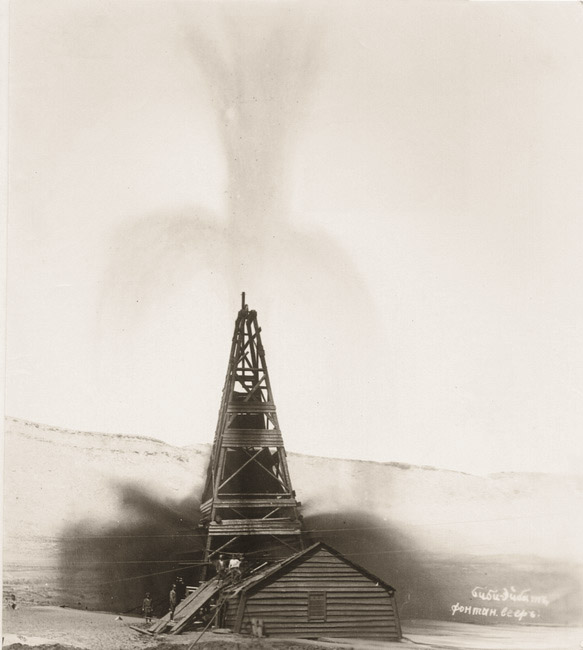 Baku. Azerbaijan. 1870-1898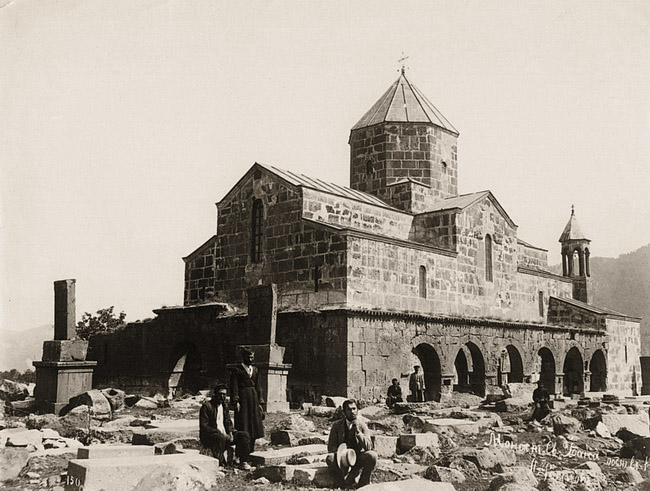 Armenia. 1870-1898


Roinashvili - Nadar of Georgia
Like in the late 19th century Paris, Tbilisi's photographic salons were also a gathering place for the capital's intellectual elite and artists. In the context of Tbilisi's cultural and social life, Alexandre Roinashvili's photo studio was much like the famous French photographer Nadar's Parisian studio. Both Nadar and Roinashvili photographed the most significant public figures of their times: writers, politicians, musicians and poets. They supported the most courageous projects of the their time and both were in the avant-garde of cultural life.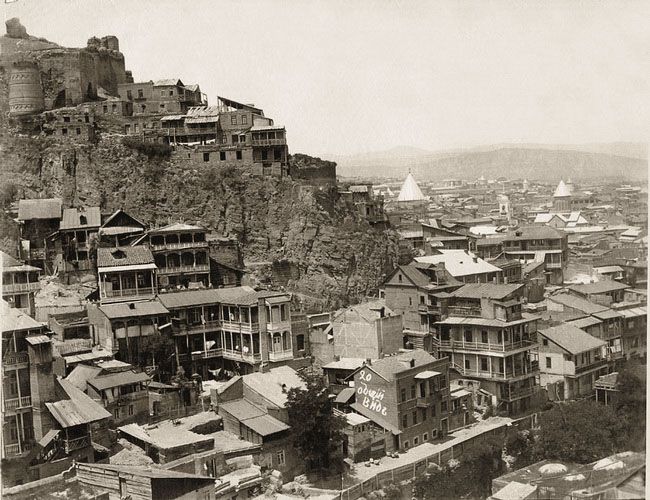 The view on Narikala Fortress. Tbilisi. 1870-1898


In 1874, Nadar provided his studio to a group of artists, later called Impressionists, when other Parisian galleries refused to exhibit their work.In Tbilisi, Roinishvili offered his studio to the First Georgian Theater troupe, which had no proper space to perform. He also opened the first student dormitory next to one of his studios and financially supported a group of students and taught them photography. Meanwhile, Roinashvili was intensively working on establishing a Georgian National Museum. Although hedid not accomplish the project, Roinashvili made important investments in the creation of libraries in several provincial Georgian cities: Surami, Tskinvali, Dusheti and Mtsketa. The idea to establish the very famous Literacy Society to fight illiteracy across the country was also born in Roinashvili's studio.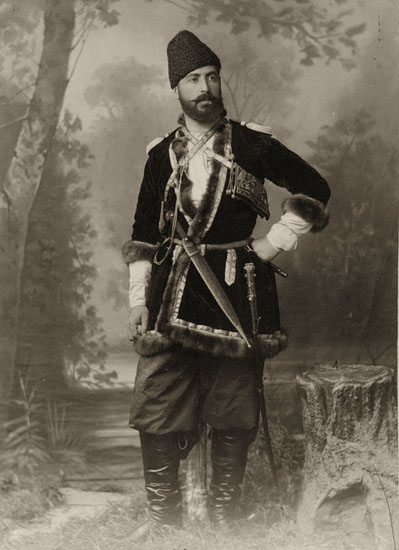 Georgian Prince. 1870-1898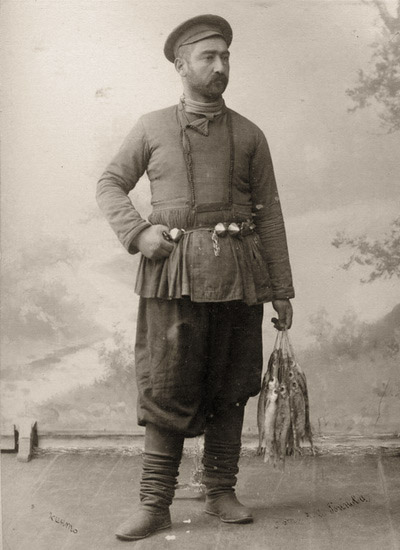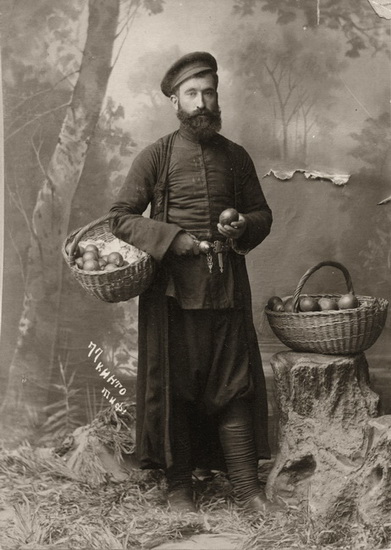 Kintos. 1870-1898
In the Shadow of Dimitri Ermakov
"People like him represent the strength of the nation. His life achievements can guide every single person whose heart cares for humanity," stated Ilia Chavchavadze, Georgia's intellectual and political leader at the passing of Alexandre Roinashvili at the age of 52. Soon after his death, Roinashvili's photo studios closed down and the Caucasian Moving Museum collection were scattered.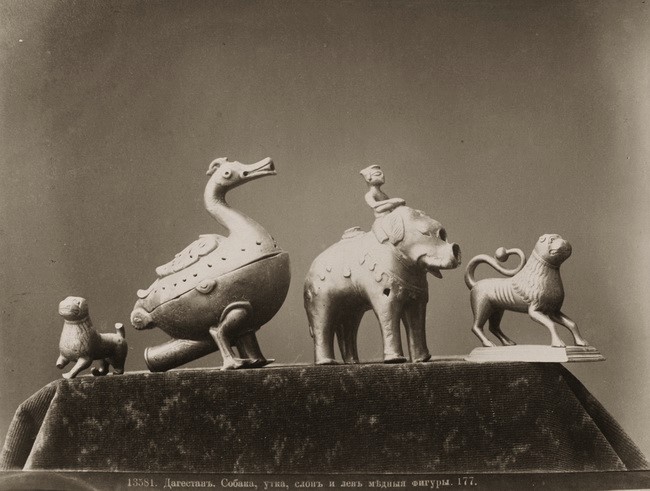 Dagestan. Copper figurines. Caucasian Moving Museum collection. 1870-1898



Seven years later, the Literacy Society, which had inherited the photographer's legacy, sold a large part of his negatives to Dimitri Ermakov, a Russian photographer and one of the leading figures of the Georgian photographic scene. Ermakov was regularly producing photo albums that combined the work of various photographers as well as his own. For some unknown reason, most of Roinishvili's photographs appeared in Ermakov's photo albums without attribution of authorship. As a consequence, Alexandre Roinishvili's photographs were known as Ermakov's photographs for nearly 100 years.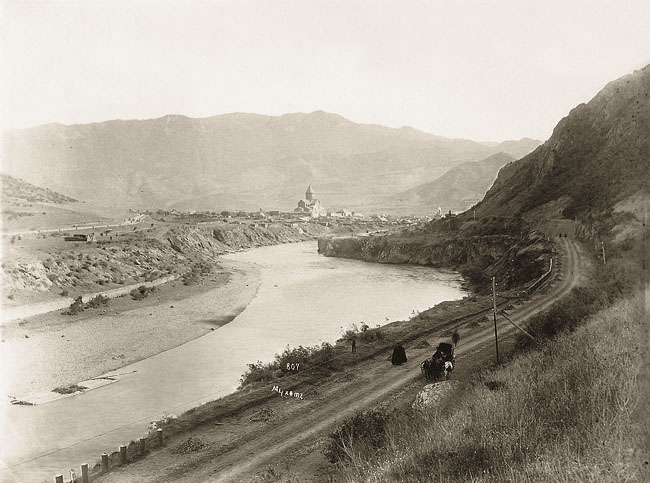 Mskheta. 1870-1898

Thanks tocritical curatorial research initiatedsome twenty years ago, the name of Alexandre Roinashvili has been rediscovered. A series of exhibitions featuring the rich and remarkable photographic legacy of Roinashvili wasproduced by the Museum of History of Tbilisi as well as the Tbilisi Photo Festival in 2012 -2013. Two books of Roinshvili's photographs have also been published.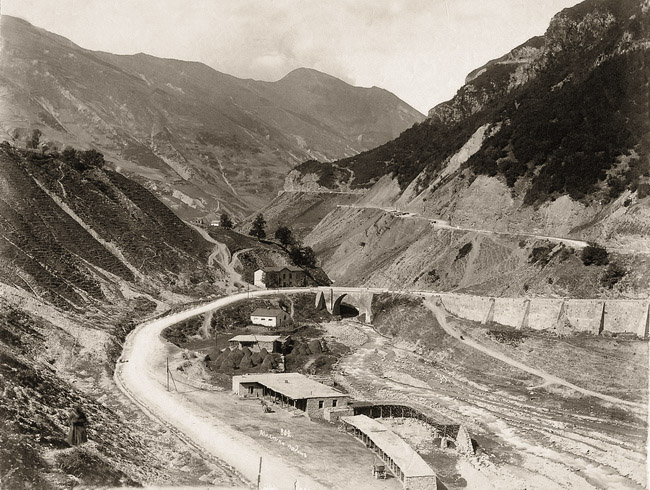 Mleta uphill. 1870-1898
Currently, most of the Roinashvili archives are part of the Georgian National Museum's collection. Its 19th century photo archives combine 15,000 photographs, glass negatives and 3,000 stereo photographs, including the remarkable work of Alexandre Roinishvili, the first Georgian photographer.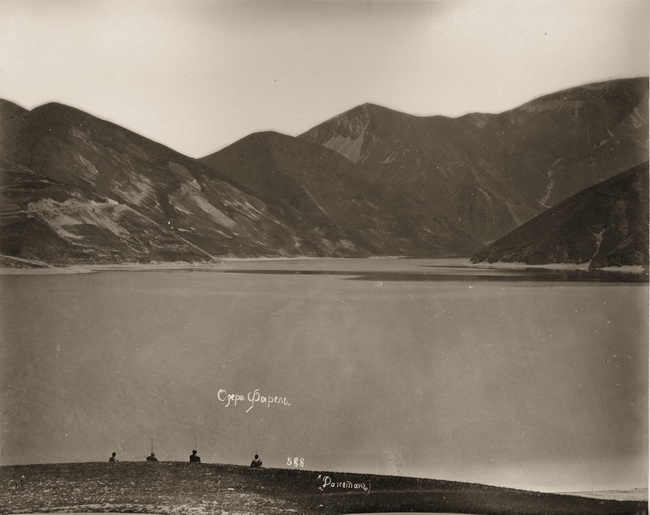 Dagestan. 1870-1898




Photographs used in article are the part of books under Lika Mamatsashvili authorship – "Alexandre Roinashvili The First Photographer" 2001, "Alexandre Roinashvili The First Georgian Photographer" volume II, 2007.